Affiliates
At Inspire Me Bracelets, we strongly 
believe that our success is tied to the 
success of our affiliates. Create extra 
income while spreading inspiration.
Inspire Me Bracelets is interrupting the 
fashion industry with gorgeous one of 
a kind beaded bracelets that are as 
powerful as they are beautiful. Our 
unique bracelets are engraved with 
sayings that inspire change, encourage 
faith and ignite the passion in each of 
us to take responsibility for our 
daily experience and start creating 
a masterpiece of our lives everyday.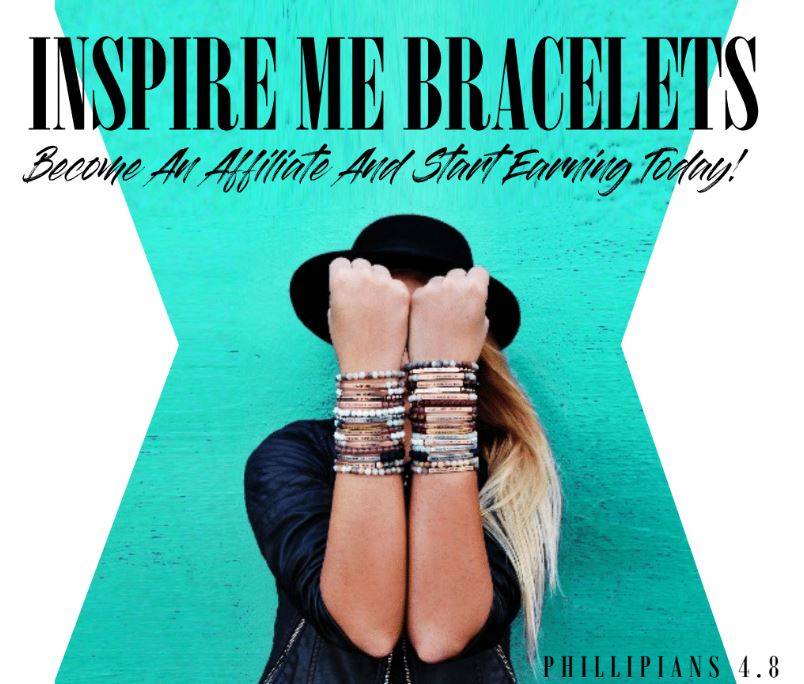 Highlights of our Affiliate Program
-Earn 20% commission on every sale referred to our website. 

-No limit to how much you can make. The more you sell, the more you earn. 

-Get access to exclusive offers and giveaways to share with your followers. 

-You don't have to be a blogger to join. Affiliate codes can also be shared by text and on your social media.