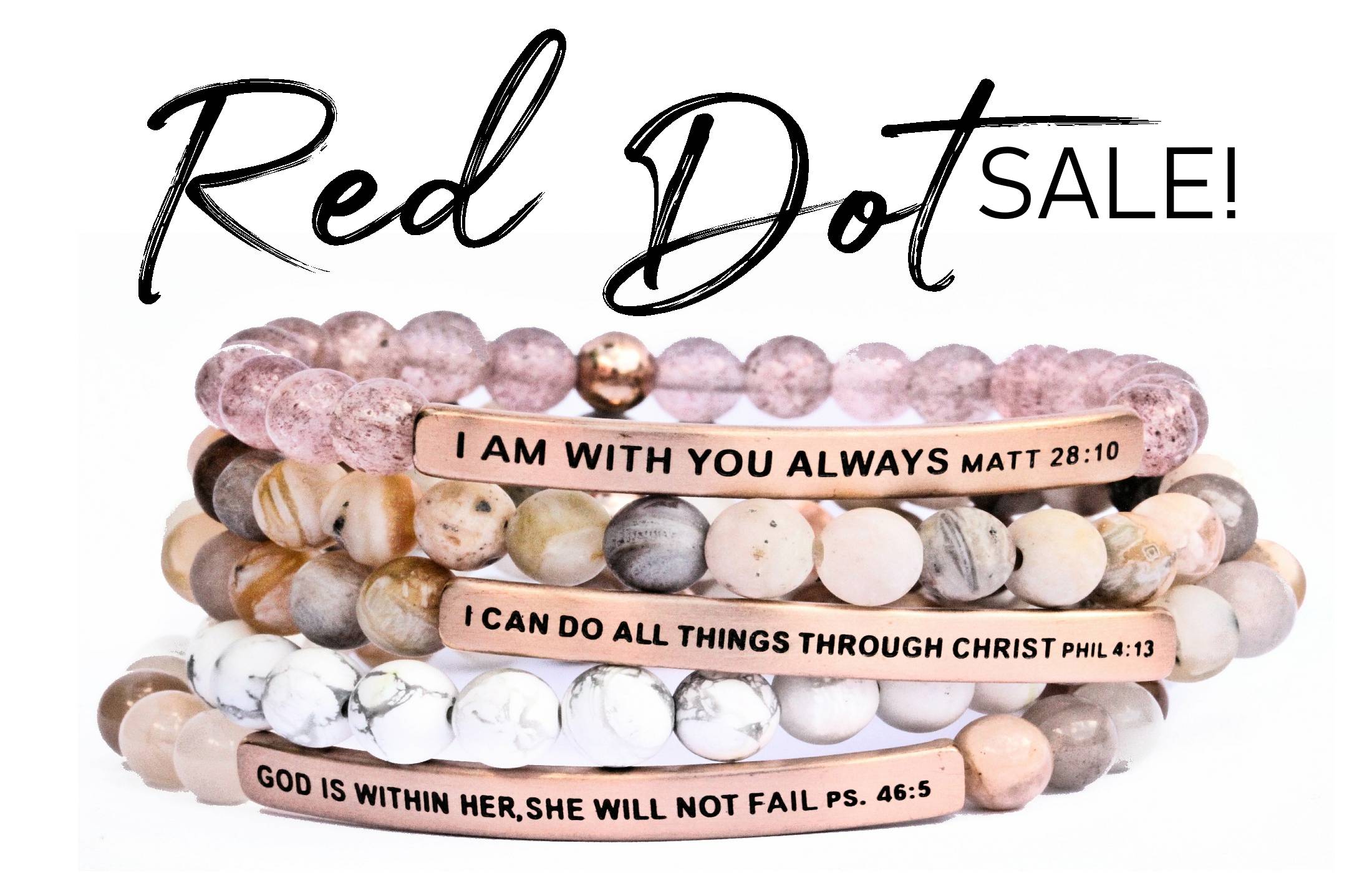 SALE OF THE CENTURY **50% - 75% OFF TOP SELLERS ** (In store/kiosk ONLY)We are celebrating the re-opening of our retail locations with the Celebration Sale of the year. July 1st - 4th This will be the biggest sale Inspire Me Bracelets has ever released. This is the first time we have ever had this many top sellers on sale at one time. Get all your shopping for the whole year finished July 1st – 4th. This sale is only "INSTORE". The selected sayings below are included in this red dot sale.*Sale is limited to 8 bracelets per customer.*While Supplies last. Not for online or back orders.

75% OFF RED DOT SALE!!
BRACELETS BELOW ARE 75% OFF ORIGINAL PRICING

50% OFF RED DOT SALE!!
BRACELETS BELOW ARE 50% OFF ORIGINAL PRICING