Testimonials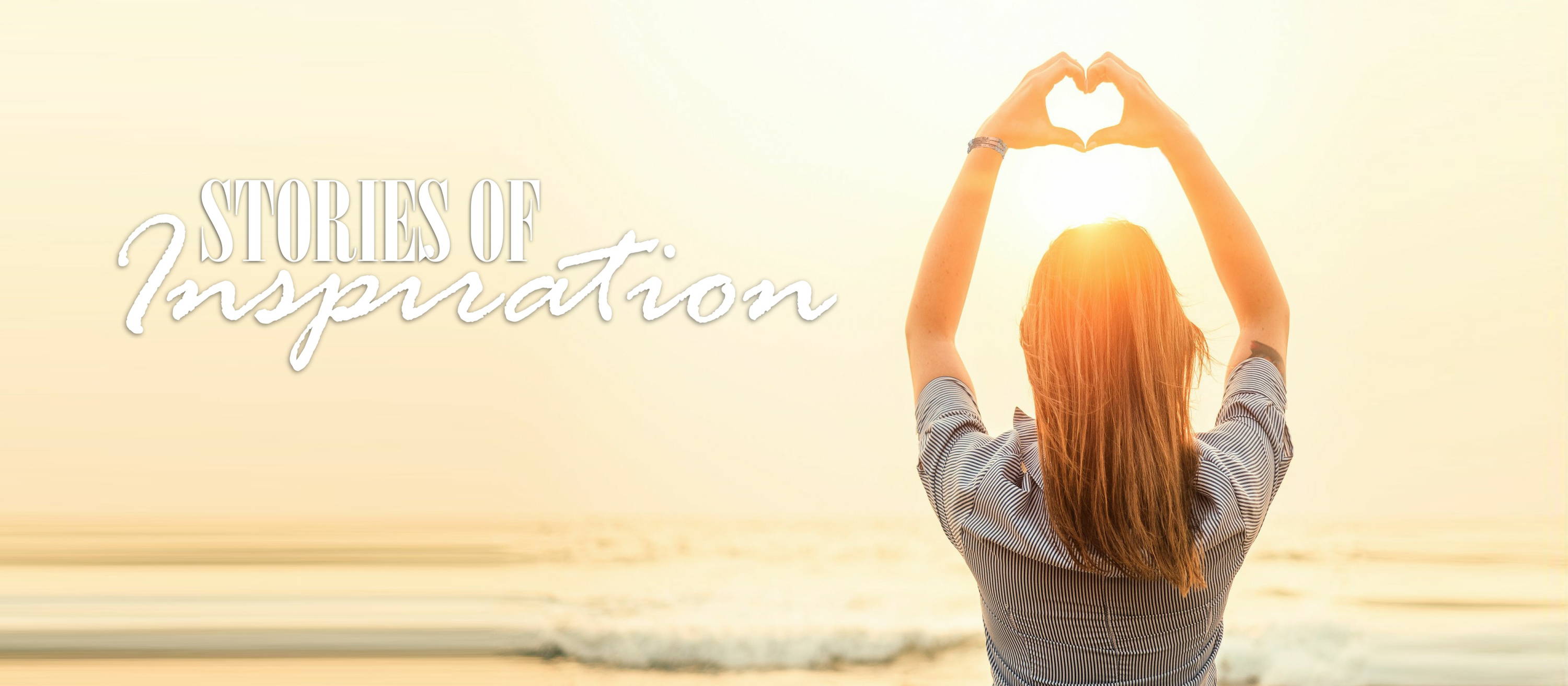 We created Inspire Me Bracelets with the expectations that our bracelets can change peoples lives. We have been overjoyed with the stories of people who have used our bracelets to motivate, inspire, encourage, remind and uplift themselves to achieve life change. We believe that to change your life it begins with changing the way you think. Below are people who used our bracelets to do just that. When you get your bracelet be sure that every time you put it on, take a second to read your message and write down what you want your bracelet to remind you of when you see it. We would love to hear your story as well, push the link below to submit your story.
I had to share my story. I lost my job, had a 6 month medical situation I was dealing with, I recently became single and was really depressed. I had hit rock bottom. My mom bought me a bracelet for Christmas. She told me to be excited and every time I saw my bracelet to think "The Best is Yet to Come". I had nothing to loose, so a started wearing my bracelet everyday. I decided to start to think and imagine me with the best job I have ever had, the best health of my life and the best relationship I've ever been in. I wore my bracelet every day and really did start believing "The Best is Yet To Come". I have been wearing my bracelet every day for about six months and cannot believe the change. My latest medical tests came back negative and my medical situation turned out to be nothing and has gone away, I got a ob that I love, and I have a guy friend that I am building a relationship with and have a new excitement for life. I can't believe how just changing one thought throughout my day could have such an impact.Thank you Inspire Me Bracelets for sparking my faith and reminding me "The Best Is Yet To Come"
- Jessica  
  Houston, Texas
I got the "Our Faith Can Move Mountains" bracelet for myself when I started chemo and never took it off. I would sit in the waiting roomand just look at my bracelet and keep repeating this mountain will be moved in my head. Every time I saw my bracelet I applied the thought of me finished with chemo and running and playing with my kids. I am now finished and am excited to say I am cancer free. I can say that looking down at my bracelet encouraged me on days when it looked like the mountain would never move. I am excited to now be living the thoughts I created months ago.Thanks Inspire Me Bracelets 
- Chris 
  Melbourne Australia
I was an extremely anxious person and would get stomach aches because I would get so nervous and anxious from worrying about everything. I got this bracelet (Be Anxious For Nothing, Let Your Prayers Be Known.) to help me calm down. It is amazing how when I start feeling anxious I will notice the bracelet and get reminded to pray, take a deep breathe and relax. I applied the thought of me at the beach relaxed after God takes care of the situation. I now can see that me thinking about the issue going the wrong way is what is giving me the anxiety. If I think about the issue going the right way, I get peace.  If it does not go the way I want, I know it was not meant to be. I still wear my bracelet every day and remind myself to pray, take a deep breath and relax.It works!!!! 
-  Silvia
   Miami, Florida
Thank you Inspire Me Bracelets for reminding us to hope. My son got hit by car while working on the side of the road on an environmental project for school. He was taken to ICU and was in the hospital for almost 2 months. When he first arrived, he had major brain trauma and we were told he would never return mentally to where he was before. We sent messages to everyone we knew to pray for our son. Someone got us a "With God All Things Are Possible" bracelet. We would have times when we would get down and think the worst, but every time my husband and I saw our bracelet it reminded us that "With God all things are possible. We decided to have the thought of us all on vacation in New York (a place he always wanted to go). We would be reminded at least 25 times a day. After three months he is back eating, talking and back to his old self. He still has some healing and rehab to do to get back to normal, but the doctors say he should have a full recovery. GOD IS GOOD, ALL THINGS ARE POSSIBLE. We have a trip to NY planned for the beginning of next year.Thank you Inspire Me Bracelets for helping me get through this hard time. 
- Nicholette
  Atlanta, GA  

I bought matching "Let All You Do, Be Done In Love" bracelets for myself, wife and three kids. A great reminder on how to live and gave me a chance to talk to my kids about showing love to others. Now anytime someone in the family (including me) does something not in love, my kids say "Look at your bracelet Dad" 
 - Lane
   Fresno, CA

I got the "Be your own Kind of Beautiful" Bracelet for my daughter to wear to school. She was getting bullied and coming home crying almost every day. The things that were being said were not that bad, but it was impacting here. I gave her this bracelet and told her to look at it any time she feels bullied. She found comfort in wearing her bracelet and knowing it was OK to "Be Her Own Kind of Beautiful". She started to get confidence in being herself. She met a new friend soon after and loves going to school now. Changing the way she thought about herself and school all started with her bracelet. I am amazed that I tried everything for almost 6 months with no change and after 2 weeks wearing her bracelet she loves school. 
 - Monica
   Atlanta, GA